Online questionnaires allow companies to easily conduct satisfaction surveys, carry out market research or even assess products on the Internet. They are mainly used to collect data, which is useful for the development of the company, to carry out analyses, find solutions and improve services. These surveys are created with online questionnaire software like Typeform. Although very practical, the latter has several limitations that lead professionals to turn to alternatives. Drag'n Survey presents the 5 best alternatives to Typeform, in this article.
>> To find out all about Drag'n Survey online questionnaire software, click here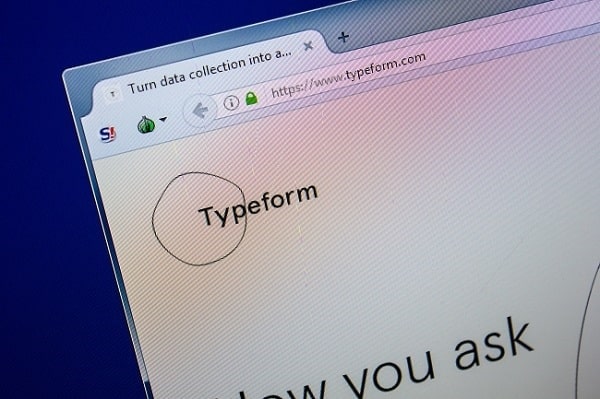 The criteria for selecting an online questionnaire software
A good online questionnaire software must be ergonomic and easy to use. In addition to its ease of use, it must remain accessible to all budgets. It is therefore necessary to take into consideration the price within the selection criteria while favoring a complete tool. To optimize the budget of your company, it is recommended to turn to a questionnaire software which has Freemium offers. These free open-access solutions allow you to take advantage of the tool's functionalities, without spending.
The ideal would be to choose an alternative to Typeform, which offers a Freemium offer without time limits to benefit indefinitely from the survey software in its free version. This is the case of Drag'n Survey. Its free version is more than enough to create beautiful, personalized questionnaires. Another important parameter for choosing this tool is its feature. There are many of them and vary from one software to another. The more they are present within a tool, the more complete it is. Among the most useful are the following:
the multilingual option,
customization options,
redirection functions between questions,
conditional branching,
automatic generation of GDPR information notices.
For more practicality, it is imperative to select a tool with several distribution modes. It must give the user the possibility of carrying out a distribution by web link, e-mail and QR code. It is also important that it offers the opportunity in a few clicks to achieve an integration on a website or by chat. This integration must be possible with other applications, for example through Zapier or an API.
After collection, this tool should help easily access the data, modify it, and perform analyses. It is important that it simplifies the analysis of the results by allowing for example to carry out the data processing, within the tool itself. This feature provides is rather convenient. It would also be more advantageous to choose a questionnaire software that offers graphics, offers the possibility of creating tables and even making automatic analyses. This is exactly what Drag'n Survey's AI allows, which instantly analyzes comments, offers a cloud of keywords, and identifies the level of satisfaction.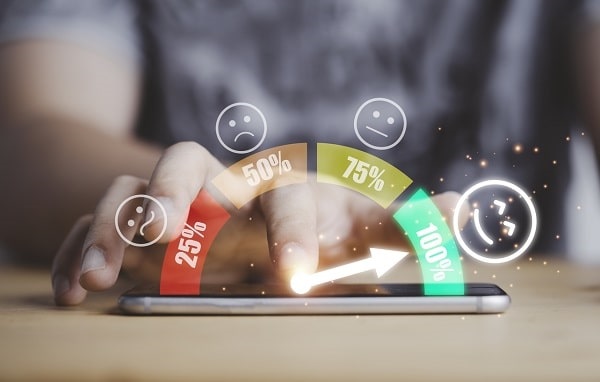 5 must-have Saas online questionnaire software
Fortunately, in addition to Typeform, there are many other equally comprehensive online questionnaire software programs with advantages that make them good alternatives. There are five essential tools that can compete with Typeform.
Drag'n Survey
Drag'n Survey is one of the most popular questionnaire software on the market for conducting internal and external surveys. For good reason, it is easy to use and intuitive. A few clicks are enough to create and format a completely customizable questionnaire, according to the needs of the company and its brand image. It can be used to carry out, among other things, a customer and employee satisfaction survey, a market study, a marketing survey or on event planning.
It is a solution that complies with GDPR (General Data Protection Regulation) standards and therefore considers the protection of user data. For maximum security, the data collected with Drag'n Survey is stored in France and Germany. This online questionnaire software also offers several practical features to users. It provides companies with well-developed survey templates with a professional look. These copies offer them the advantage of saving precious time for more productivity. The tool also allows you to create multilingual questionnaires to broaden the target.
This feature, which includes an automatic translation of the form according to the respondents, avoids professionals having to create several questionnaires in different languages. Drag'n Survey also offers the possibility of:
create conditional branches,
use a Net Promoter Score type question,
automatically generate GDPR information notices,
integrate a chat on its website.
This software can also connect to many applications thanks to its API and Zapier. It has artificial intelligence (AI) that helps analyze feedback related to customer satisfaction. Due to this tool, it is not only possible to track responses in real time, but also to follow trends over time by breaking down the results into day, week, month, and year.
To meet everyone's needs, Drag'n Survey includes a Freemium offer. This free option has no time limits and allows you to carry out quality surveys. This software also offers paid offers, namely the Premium offer and the PLUS offer. The latter is €24 incl. VAT/month or €240 incl. VAT/year. As for the Premium offer, it is €49 including tax/month or €490 including tax/year.
Google Forms
This is a Google tool that offers the possibility of creating online questionnaires for polls or surveys. This favorite software of students and individuals is also useful for companies in many ways. This is a 100% free offer which makes it possible to collect data online from customers, prospects, and other Internet user profiles. Just like Drag'n Survey, the Google Forms software can very well be used to conduct a customer satisfaction survey, to evaluate a product or service, for example. It also offers pre-established models to offer more practicality and save time.
It is relatively easy to use to create forms, distribute them to the desired target and carry out quick analyses. This tool is acclaimed in the professional environment for its practicality for internal surveys. It is also suitable for sending Internet users simple MCQs (multiple-choice questionnaires) or more complete forms. It also offers the possibility of personalizing its survey to respect the graphic charter of the company. Its main advantage is that it is free. However, this online questionnaire software has certain limitations for professionals, a not very advanced analysis of results.
SurveyMonkey
It is considered to be one of the leaders in the online questionnaire software market, SurveyMonkey is an alternative to Typeform. This platform helps create professional quality customizable questionnaires, due to its many features. It offers survey templates to make it easier for businesses. It also has advanced functions allowing users to easily obtain statistics based on the collected data.
SurveyMonkey is also one of the few surveys software that offers the possibility of competitive intelligence. It is also easy to use, thanks to its intuitive interface on which models created by experts meet the specific needs of companies and these are highlighted. More than 2,500 questions and 100 survey templates are available to them and this way they have a lot of leeway. These different models and questions are all customizable to fit the needs of professionals.
This software is equally suitable for creating simple or more complex questionnaires. Its guide clearly explains how to use it. With this tool, it is possible to track email responses and conduct online pop-up surveys. Just like Drag'n Survey, it helps to highlight the brand image of the company and its visual identity. However, data collected with SurveyMonkey is stored in the United States.
However, the tool has a Freemium offer to meet the needs of companies on a tight budget. Its BASIC offer is free and without time limits. The STANDARD offer is €39 excl. VAT/month while its AVANTAGE formula is €432/year. The platform also offers a PREMIUM offer at €1,188/year. To take advantage of the most advanced features and benefit from more possibilities (high number of questions, respondents, answers, etc.), you must necessarily opt for a paid offer.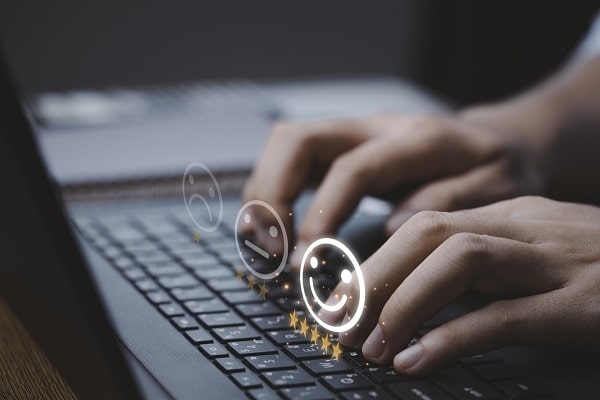 Jotform
To create forms and carry out online surveys, JotForm is another alternative to Typeform. This tool is aimed at professionals and helps them to create online questionnaires to collect valuable data from their target. It can be used for many purposes, including collecting donations, attracting leads, evaluating a product, measuring customer/subscriber satisfaction or prospecting. This software also offers many models from the most classic to the less standard ones, a great point for users. Some are in the form of tables and PDF files for specific uses.
These different models offer the advantage of being fully customizable through the different functions available on the interface. The online distribution of questionnaires designed with JotForm remains simple as well. Several supports and guides are also made available to users of this tool, to help them better understand how it works. To facilitate the follow-up of the polls, it alerts the submission of any new answer, by email.
Its particularity is that it allows professionals to receive in the text format or in the form of graphics, the reports of the surveys which are carried out. It is also possible to automate certain tasks with this online questionnaire software. As for the available plans, JotForm has a Freemium offering. Its Beginner plan is free and has no time limits while the Bronze offer is $39/month. It also offers a SILVER offer at 49 USD/month as well as a Gold offer at 129 USD/month.
SurveySparrow
SurveySparrow is one of the best alternatives for Typeform due to its many features and ease of use. It is an online questionnaire software that makes several templates available to companies. These models are categorized according to themes to better guide the user and help him make a choice, that suits his sector of activity or his needs. SurveySparrow offers the possibility to customize each of the questions proposed, to modify the buttons and even the answer fields offered by the models.
It helps professionals to carry out recurring surveys with a determined target by using an automatic questionnaire sending function. It gives them the opportunity to plan the sending by integrating the frequency, a date, and a time for example. This tool also allows you to use an image in the background, to personalize in a unique manner. Users with knowledge of CSS can also use the codes to further customize the appearance of the questionnaires. The distribution of these is done by email, link, SMS and QR Code.
It is also possible to integrate the questionnaires created with SurveySparrow on the pages of the company's website. This software has several offers, including a Freemium. The FREE offer is free and without time limits. Its BASIC offer is €39/month and requires a minimum of 4 months of subscription. It also offers a PREMIUM offer at €59/month for a minimum of 4 months of subscription.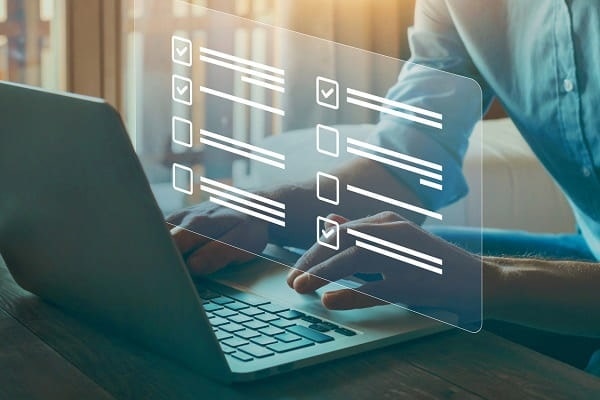 Presentation of Typeform
A reference on the online questionnaire software market, Typeform is a complete tool which helps to easily create personalized forms and conduct surveys. This software gives the possibility to create unique design themes or to choose one among those it offers. Typeform also allows you to design different question scenarios, through its Logic Jump option, to address a variety of profiles, to have varied, more exact and precise answers. It integrates Unsplash to provide access to royalty-free images from this online library.
This professional tool also helps to schedule emails for questionnaire respondents. Another advantage of Typeform lies in the diversity of applications and one can link connected data with the latter. It offers a Freemium offer and paid plans. Its Free offer is free and without time limits, while the BASIC offer is €25/month. Its PLUS offer comes to €55/month while the BUSINESS formula is €89/month.
Now you know the top five alternatives to Typeform. By using one of these software, and Drag'n Survey, you are sure about carrying out top-notch questionnaires and succeeding in your surveys.
More about surveys:
Create a survey with ChatGPT's artificial intelligence, click here
Want Your Survey Answered? Don't Use These Questions, click here
How To Create Powerful Online Surveys That Get Completed, click here
Turn Your Customer Feedback Into Stunning Marketing Content, click here
Read the article:
French – 5 alternatives incontournables à Typeform, click here
Portuguese – 5 alternativas imperdíveis ao Typeform, click here
German – 5 Alternativen zu Typeform, die Sie kennen sollten, click here