Online questionnaires play an important role for professionals, but also for individuals. They make it possible to collect reliable and quantified data, to improve decision-making, whether it's with employees or customers. In addition, online questionnaires offer the possibility of setting up forms on websites. In order to carry out online surveys, it is often essential to use specialized software or platforms.
>> Meet up on Drag'n Survey to create a questionnaire online, click here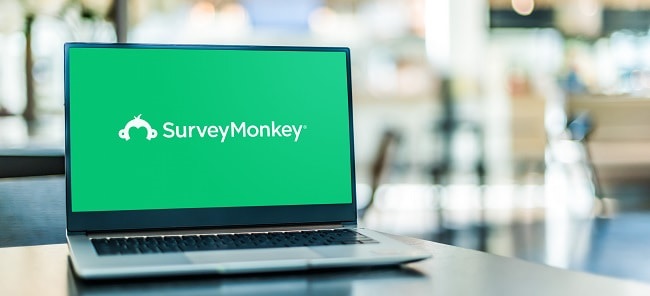 The criteria for selecting an online questionnaire software
Before choosing an online questionnaire software, it is necessary to consider certain criteria.
Features of online questionnaire software
One of the first criteria is to take into account while choosing an online survey software is its technical characteristics. It is important that the solution offers quick handling and ease of use. This offers the possibility for users to quickly familiarize themselves with the platform and create surveys with ease.
Software's features
It is also important to check the features of the software before making a choice. Most of these programs are designed with many features. For example, some software offers many distribution possibilities (e-mail, link, web, QR code, etc.) while others can be integrated with other applications via an API or via Zapier. There is also online questionnaire software that allows automated data processing and restitution.
Before choosing your survey creation program, it is necessary to make sure whether it has all the necessary functionalities for the required work.
The price of online questionnaire software
Online survey software is available at affordable prices for both individuals and businesses. Before selecting a platform to create online questionnaires, it is important to ensure that the cost of the software is compatible with its budget.
Subscription offers
To access all the features of online survey creation software, it is often necessary to take out a subscription. For example, by opting for a Freemium solution, users can benefit from a free offer without time limits, but also paid offers to unlock advanced features.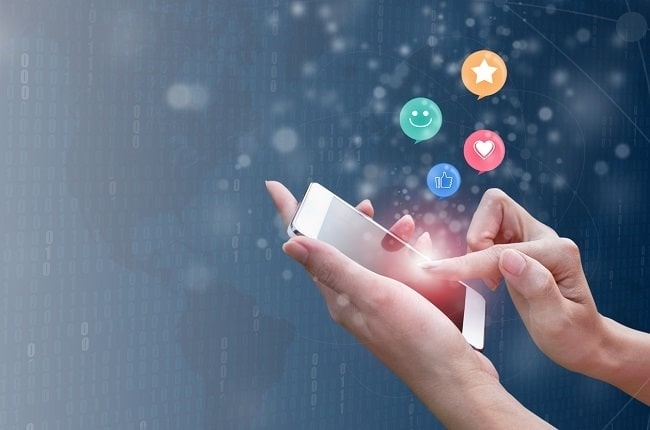 5 essential online survey software
There are many software for surveys, some of which are real alternatives to SurveyMonkey.
Drag'n Survey
Easy to use, Drag'n Survey is a 100% French solution that allows you to create a questionnaire to collect a maximum of answers very quickly. One of the particularities of this application is that it can be used by companies as well as by communities, hospitals, and individuals.
Drag'n Survey also has many features. Indeed, the application helps to:
Create a multilingual survey with automatic translation
Use Net Promoter Score type questions
Create conditional branches
Automatically generate GDPR information notices (General Data Protection Regulation)
Create a communication via a smartphone or integrate a chat on its websites.
In addition, it is also possible to connect Drag'n Survey to many applications such as a CRM or an emailing solution, due to its API and Zapier. The app also has an artificial intelligence (AI) that offers the ability to scan comments related to satisfaction while specifying whether a comment is negative, positive, or neutral.
For users who want to back up their data to HDS servers, this is possible with the Premium version of this software. The solution is also within everyone's reach, thanks to its Freemium offer. Drag'n Survey has a free offer without time limits. This 100% French solution also offers a PLUS offer at €24 including tax per month (or €240 including tax per year), as well as a PREMIUM offer at €49 including tax per month (or €490 including tax per year).
Drag'n Survey is also a GDPR compliant solution that allows results to be broken down into days, weeks, and months. Users are able to follow trends over time and know if an action plan has been followed up. The application finally has a responsive and available customer service.
Typeform
Known to be one of the direct competitors of Google Forms, Typeform is an online form creation software. Designed in 2012, this application helps to create and distribute questionnaires, forms, surveys, tests, etc. Typeform also has many templates.
The application can also be used to write an order form, make an online payment, create support tickets, carry out an educational quiz or even to record registrations for an event. Typeform offers a free version, a Pro version, and a Pro+ version. The formulas are distributed as follows:
FREE offer, free without time limits,
BASIC offer at €25 per month,
PLUS offer at €55 per month,
BUSINESS offer at €89 per month.
Using Typeform offers the possibility of benefiting from multiple advantages. This tool allows you to create a 100% personalized form. Users also have the option of inserting images into the choice of answers. The "Unsplash" royalty-free image library is integrated into this application. Thanks to the "Logic Jump" option, Typeform also offers the possibility of scripting the questions according to the answers given by the users.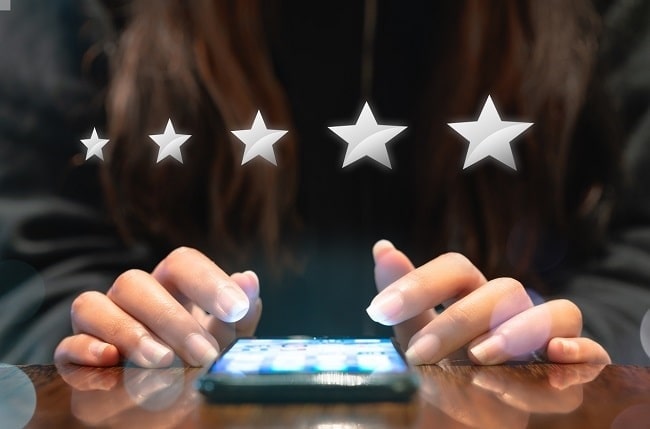 Survio
Easy to use, Survio is an online survey creation software. One of the particularities of this tool is that it is available in 15 languages, including French. It helps professionals and individuals to quickly set up a survey to perform various operations such as identifying customer needs or evaluating the performance of its teams. Survio offers its users a Freemium offer divided into four parts. They can join the software for free, without any time limits. They can subscribe to a paid solution such as the mini offer at €20 per month, the STANDARD offer at €50 per month or the PLUS offer at €90 per month.
As is the case with most form builder software, Survio also has a lot of features. The application offers the possibility of :
Design a survey from a predefined template (over 100 templates available)
Insert multimedia in a survey (video and image)
Easily share the survey by e-mail or on the various social networks
Integrate the survey on its website (iframe, window or button)
Export or download reports and data
Etc.
Survio allows you to instantly obtain results and reach your targets on a computer, smartphone, or tablet. Accessing the platform is also protected by an SSL protocol which guarantees user security.
Microsoft Forms
The Microsoft Forms application is used to create forms and quizzes that can be shared inside and outside the company. Very simple to use, the application helps to create forms in just a few clicks.
To access the application, it is necessary to log in to your Microsoft 365 account from a web browser. You will then have to click on the Bento menu, located on the left side of the screen to access this tool. From the Microsoft Forms home screen, just click on the "New Form" option. Right-clicking on "Form without title" offers the possibility to assign a title to the document.
The application also allows you to insert a description of the form as well as an image that corresponds to it. Then just click on the "Add" button to insert questions on the form. Speaking of question, the app offers different question templates for users. Microsoft Forms helps among other things, to share forms and consult Feedbacks.
The software is not available in a free version. Microsoft Forms needs to be paid completely. For individuals, it is necessary to subscribe to Microsoft 365. They will pay $99.99 per year for Microsoft 365 Family and $69.99 per year for Microsoft 365 Personal.
Zoho Survey
To create online questionnaires and surveys for free, Zoho Survey is one of the most suitable applications. This application is used for different purposes. It helps, among other things, to collect data for customer satisfaction.
This solution has a library of questions and templates in over 30 languages to create custom surveys. Zoho Survey also offers users the option to customize themes, according to their brand image. The application is accessible via a Freemium offer distributed as follows:
FREE offer, free without time limits
PLUS offer at €35 per month
PRO offer at €49 per month
COMPANY offer at €109 per month, billed annually
This software allows you to benefit from various advantages such as the customization of tables, the creation of unlimited surveys or the publication and distribution of online questionnaires.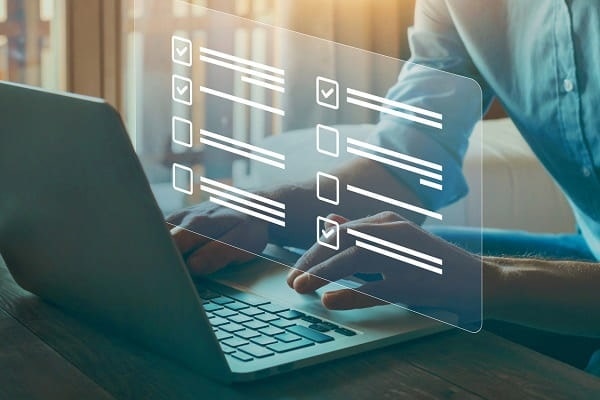 SurveyMonkey presentation
The company was created in 1999, SurveyMonkey is the first platform that helps to carry out surveys and polls on the web. To conduct surveys on computer, smartphone or tablet, this online software is the most reliable and definitely the most popular. TRUSTe certified, the platform has more than 36 million users worldwide.
To benefit from SurveyMonkey's online services, it is essential to open an account. This action offers the possibility of accessing the basic functionalities of the platform which are also free. On the other hand, to have access to the advanced features of the platform, a subscription is necessary. To use SurveyMonkey, it is possible to join for free with the BASIC offer without any time limits. If users want more features, they can subscribe to the STANDARD offer at €39 excl. VAT per month, the AVANTAGE offer at €432 per year or the PREMIUM offer at €1,188 per year.
Whether it's quick surveys, competitive intelligence, or market research to launch a project, SurveyMonkey knows how to adapt perfectly to all requests.
Other alternatives exist in regard to this software online. Among them, Drag'n Survey presents itself as a very effective 100% French solution due to its many features.
More about surveys:
5 best Google forms' alternatives, click here
4 Ways To Share Survey Results With Your Team, click here
Create an online survey with ChatGPT and Drag'n Survey, click here
How To Create Powerful Online Surveys That Get Completed, click here
Read the article:
French – 5 alternatives à SurveyMonkey pour créer un questionnaire en ligne, click here
German – 5 Alternativen zu SurveyMonkey zur Erstellung von Online-Umfragen, click here
Portuguese – 5 alternativas ao SurveyMonkey para a criação de um questionário online, click here